Process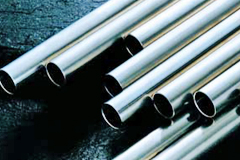 POSCO stainless steel products are manufactured in state-of-the-art facilities applying the latest technology. Stainless steel has excellent corrosion resistance property and a fine surface without painting or plating/coating and is thus widely used in kitchenware, exterior and interior building materials, electronic appliances, as well as chemical and heavy industries. POSCO provides such customer-oriented services as quality and delivery control, along with before and after service. POSCO is committed to continual R&D and investments to achieve total customer satisfaction.
Stainless Steel Manufacturing Process
Manufactured by the state-of-the-art facilities and automated computer systems. POSCO's wire rods come in a wide range of specification and quality.